RASD - SADR

27.02. 1976

25

ANS
YEARS
ANOS

27.02.2001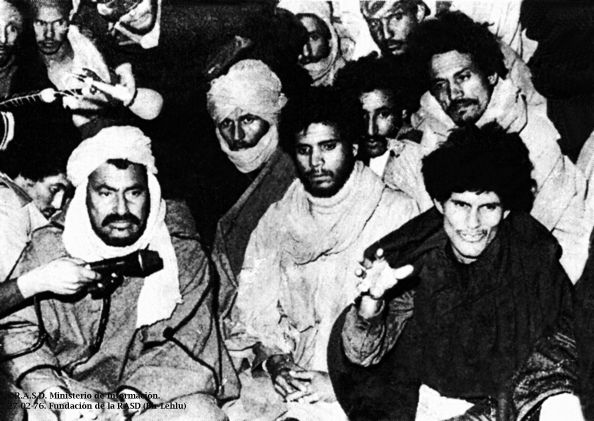 au premier plan de g. à dr.: M'Hamed ould Ziyou (Président du Conseil national provisoire), Mahfoud Ali Beiba, El Ouali Moustafa Sayed (Secrétaire Général du Front POLISARIO, 1973-1976Ý).
au deuxième plan: Mohamed Lamine Ahmed, Brahim Ghali, Ahmed Baba Miské.

PROCLAMATION OF THE FIRST GOVERNMENT OF THE SAHARAWI ARAB DEMOCRATIC REPUBLIC, Bir Lahlou, 27 February 1976. Full text ...

PROCLAMACION DE LA INDEPENCIA DE LA REPUBLICA ARABE SAHARAUI DEMOCRATICA, Bir Lehlu, 27.02.76. Texto completo...
---

[HOME]
[ SADR 25th anniversary ]
[ RASD 25 ans]